I appear to have hit my self-promotion stride, on this go round anyway. Since email's dead* as a self-promotion tool, I needed to do something different. I decided to build my own three-fold mailer, using the "Make Shoes Move" demo campaign that Adam Weisman and Brad Soulas built around my running shoes photographs.
Using Adbase, I built a short list of companies and agencies that have something to do with athletic shoes, and rounded that out with a few reps I've been promoting to, for a total of about 40.
I used Moab Lasal doublesided, the same paper I'll be using in my new portfolio.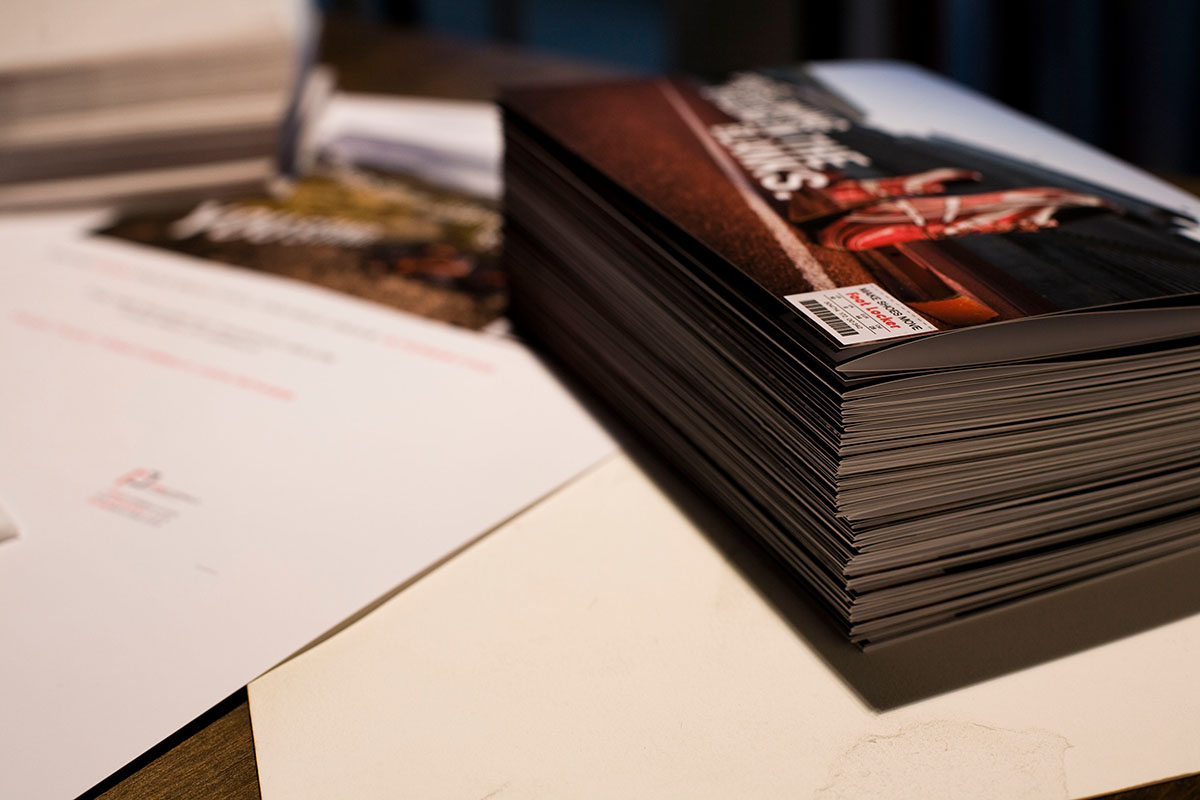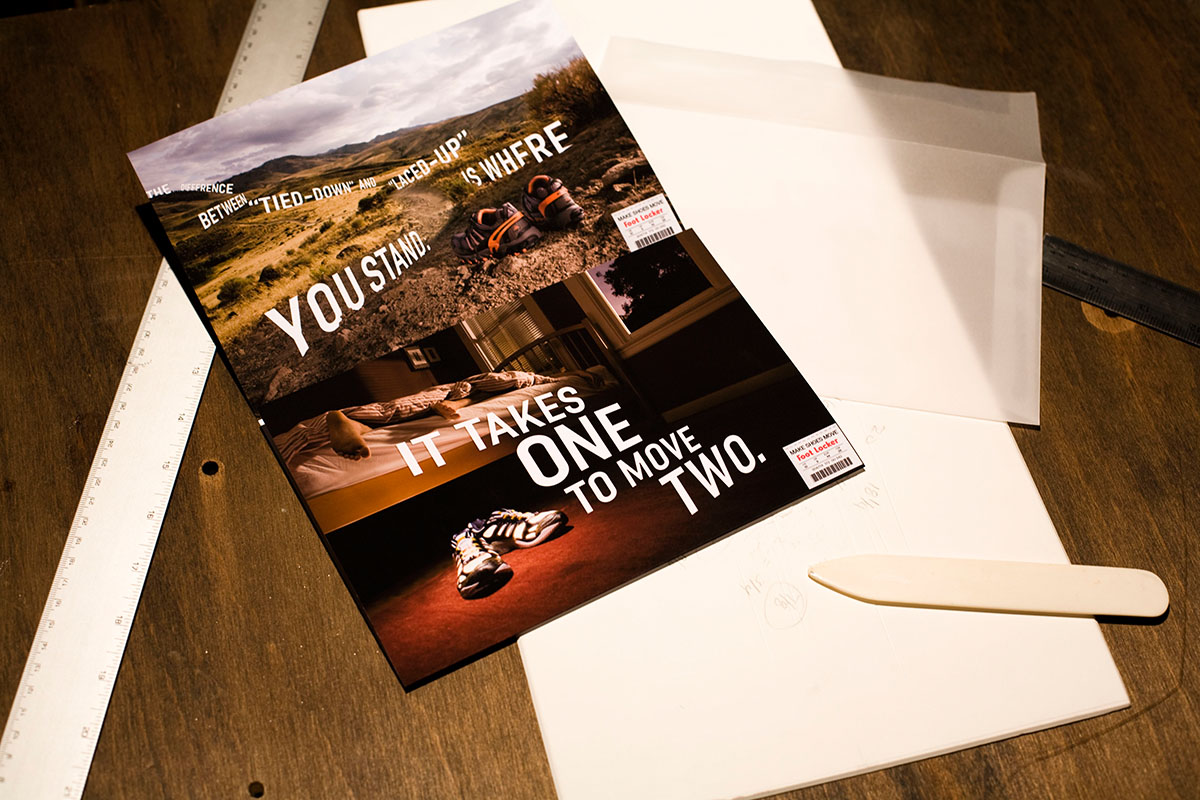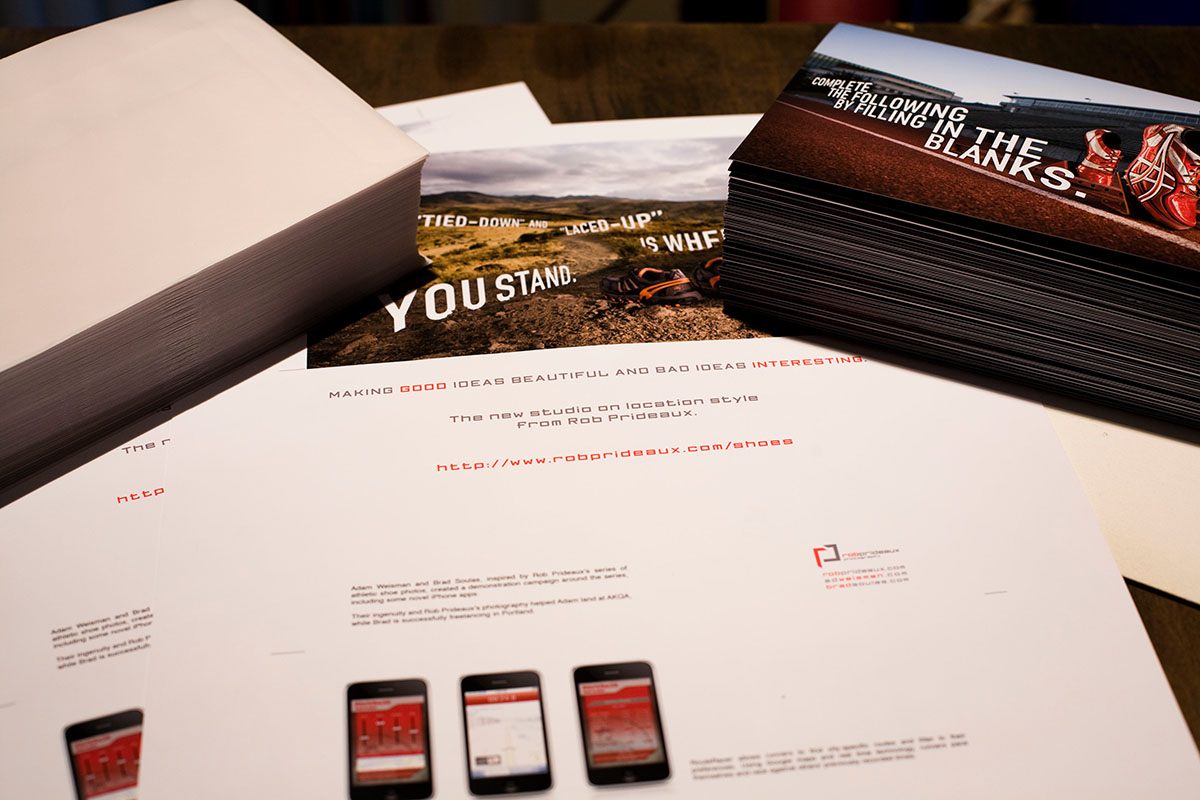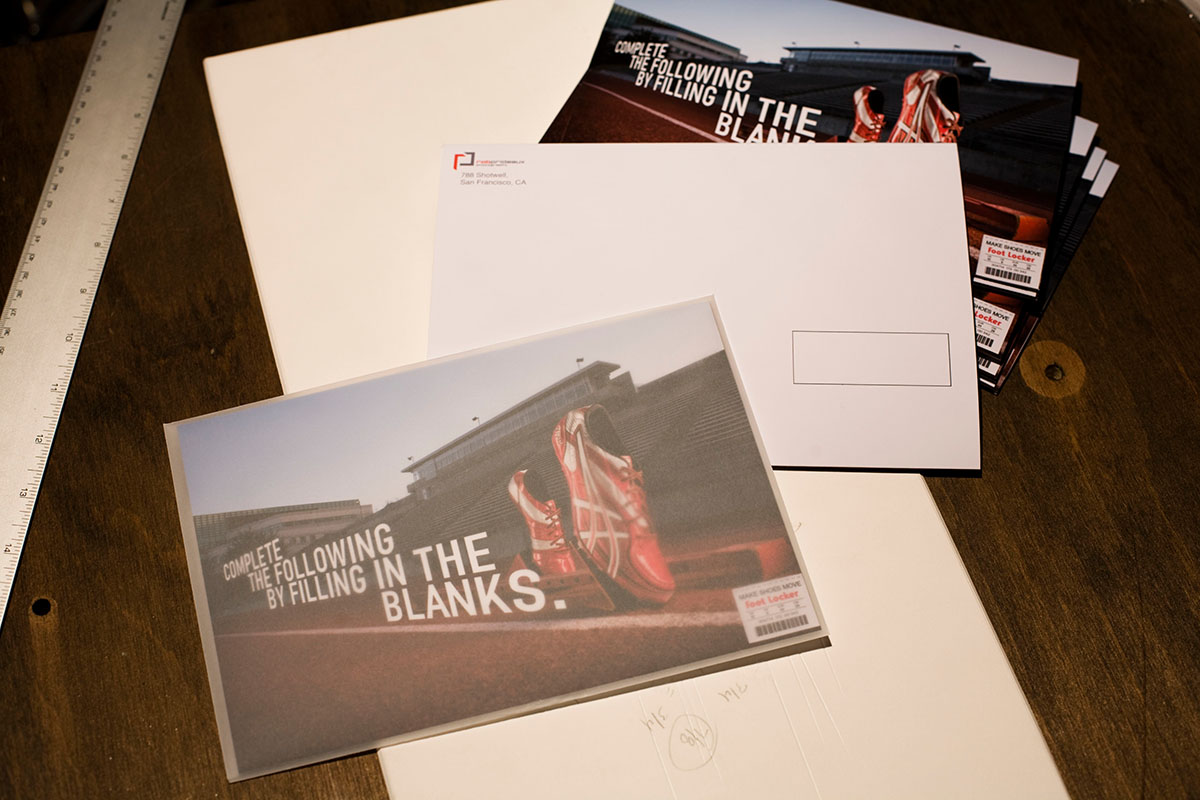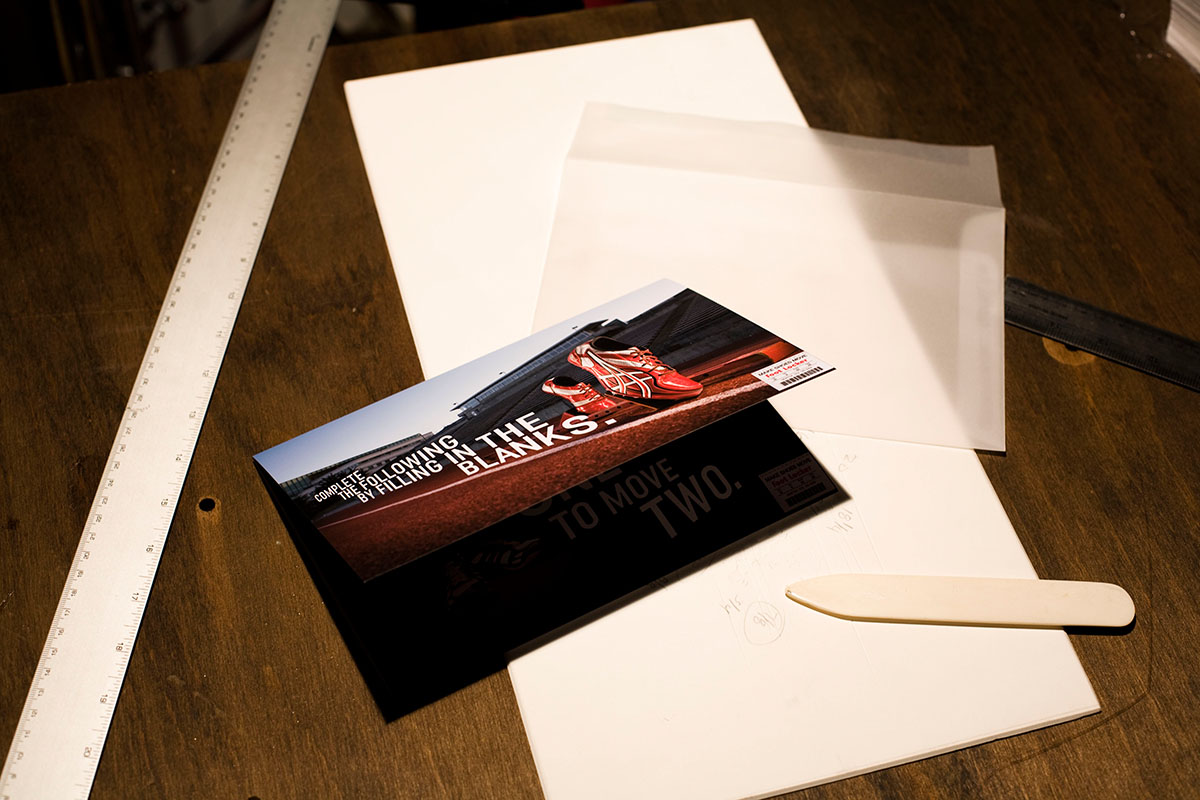 After finally surmounting some bizarre mental block, I managed to figure out how to insert the paper to get the proper orientation.
I printed these on my Epson, so the print quality is stunning, but inkjet prints scratch real easily, so I ordered some glassine envelopes. I've also heard that buyers would rather not have to open something before they decide to bin it, so the transparency's polite.
I included my new tag line, "Making good ideas beautiful, and bad ideas interesting", as well as the concepts for the iPhone apps.
I included a personal note with each promo seemed like a good idea. Took forever though, with this many promos.
Although email's dead, I still sent an email promo for the project, just to a much broader audience. Both the mailer and the email point to the Minisite I put together.
So, I sent the mailer, waited about a week, and sent the email. The following morning, I started calling all the people to whom I'd sent the mailer. I have been alarmingly bad at calls such as these, but this time around, it went really well.
It helps that:
the demo campaign looks killer, and the mailer is real nice
the target list is really narrow - I know they'll have some interest in the subject
volunteering for the political campaign last year seems to have given me some sort of rapid-dial muscle memory
the first guy I called answered the phone and said "Oh yeah it's right here on my desk it looks great!"
I got a lot of good feedback from the people I actually got to talk to, and a nice email back from one of the reps. Overall, I made 8 solid contacts, a response of 24% of the calls I made, and 18% of the mailers. Even the email did alright: I got a 14% clickthrough on that.
*Everybody's saying so. Plus, Adbase indicates whether the buyer wishes to receive email promos or not, and anecdotally, I now regularly see the entire staff of a company set to "does not wish to receive". More reliably, when I output a list, half of the buyers don't want email, where it used to be like 15%.